Our management team has broad, global experience and is committed to improving the lives of cancer patients.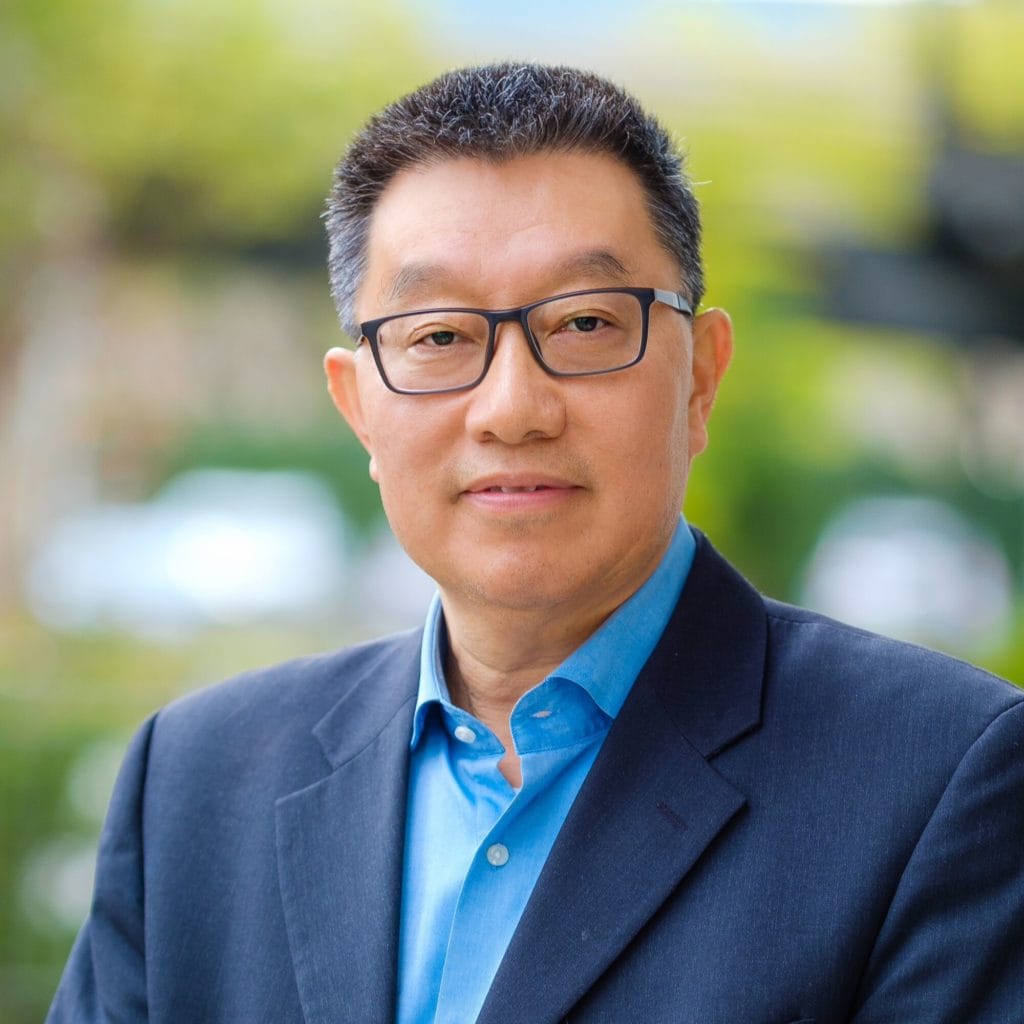 Guo-Liang Yu
PhD
Chief Executive Officer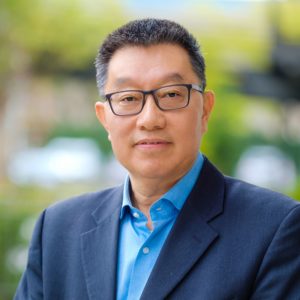 Guo-Liang Yu, PhD
Chief Executive Officer
Dr. Guo-Liang Yu is a co-founder of Apollomics, Inc. He is a venture partner at Orbimed Venture LLC and the Executive Chairman of Crown Bioscience Inc. Dr. Yu co-founded Epitomics Inc., an antibody-based Biotechnology Company recently acquired by Abcam at $170 M. He served as Chairman, President and CEO of Epitomics Inc. for 10 years. Dr. Yu's success is driven by his scientific curiosity and a passion for translating scientific discovery to real products. His challenge is to balance his time between science and business, fun and work, family and community.
He moved from China to the US to pursue advanced training after graduating from Fudan University in 1984. He obtained his PhD from UC Berkeley where he contributed to the discovery of telomerase and its mechanism of action in Dr. Blackburn's lab. Drs. Blackburn and Greider received the Nobel Prize in 2009 for their discovery. After graduating, Dr. Yu joined Dr. Frederick Ausubel's lab at Harvard to pursue the question of how plants defend themselves against pathogens without an immune system. He identified the first plant disease resistance gene.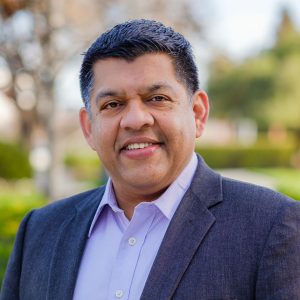 Sanjeev Redkar
PhD, MBA
President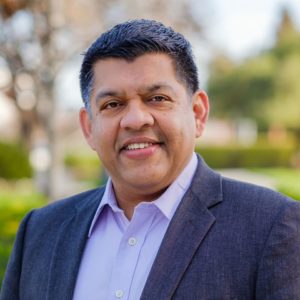 Sanjeev Redkar, PhD, MBA
President
Dr. Sanjeev Redkar is a co-founder of Apollomics, Inc. that was started as a spin-off in early 2016. In his previous role, Dr. Redkar was the Senior Vice President of Product Development at Astex Pharmaceuticals, a member of the Otsuka Group, where he was responsible for pharmaceutical development, technical operations and manufacturing. Dr. Redkar has been closely involved in preclinical and clinical development as well as global launches of several drugs including decitabine (Dacogen) and pentostatin (Nipent).
Dr. Redkar has over 24 years of oncology drug development experience with over 25 peer-reviewed publications and 150 patents. Dr. Redkar earned his doctorate from the University of Colorado, Boulder, his Master of Business Administration from St. Mary's College of California, and his undergraduate degree at the Indian Institute of Technology, Bombay. He is a member of the Industrial Advisory Board at the University of the Pacific School of Pharmacy in Stockton, California, and a member of the EPPIC Board of Directors, a pharmaceutical professional's network.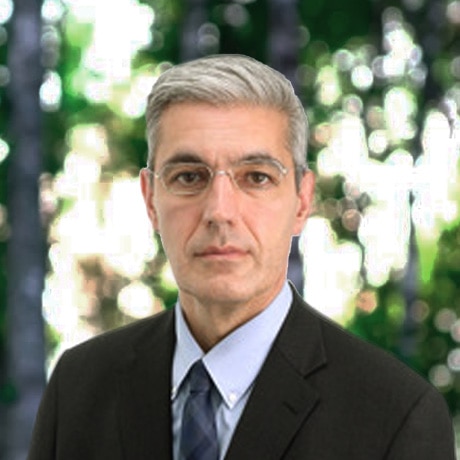 Fabio Benedetti
MD
Chief Medical Officer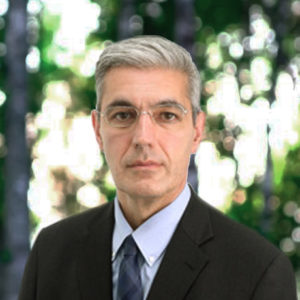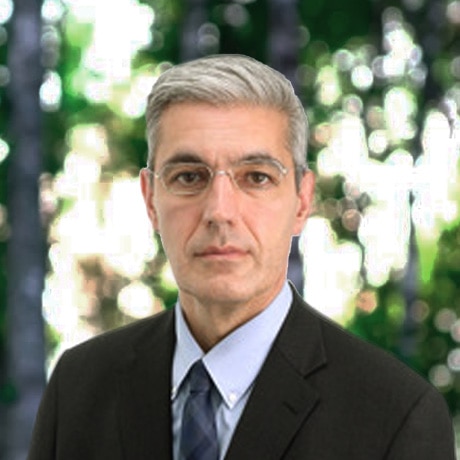 Fabio Benedetti, MD
Chief Medical Officer
Dr. Benedetti joined Apollomics in May 2019 with over 20 years industry experience in oncology clinical development and medical affairs. Prior to joining Apollomics, Dr. Benedetti was Global Chief Medical Officer at Taiho Pharmaceutical Company, Ltd. in Tokyo, Japan where he ran a global portfolio management and prioritization strategy group including strategic, clinical and commercial evaluation of global internal portfolio assets and business development opportunities. Before his promotion to Global CMO, Dr. Benedetti was Senior Vice President and Chief Medical Officer for Taiho Oncology, Inc. in Princeton, New Jersey, where he was a member of the Executive Leadership Committee and was responsible for ex-Asian clinical development and operations of the company's oncology pipeline which included the development and US/EU approvals of LONSURF® (trifluridine and tipiracil) tablets in refractory metastatic colorectal cancer. Previously, he held the positions of Senior Vice President, Clinical Oncology and Chief Medical Officer at Geron Corporation. Dr. Benedetti also has extensive experience in Medical Affairs having held Vice-President positions at Onyx Pharmaceuticals and Millennium Pharmaceuticals. Dr. Benedetti's industry career also included Medical Director positions at Roche Laboratories as well as Bristol-Myers Squibb.
Dr. Benedetti is a trained medical oncologist who worked as an Attending Physician, Clinical Assistant, Department of Medicine, Division of Gastrointestinal Oncology at Memorial Sloan-Kettering Cancer Center in New York, NY prior to entering industry. He completed his fellowship in Oncology/Hematology at Memorial Sloan Kettering Cancer Center, and his residency in internal medicine at Strong Memorial Hospital at the University of Rochester. Dr. Benedetti earned both his Medical and Bachelor of Arts degrees from Brown University in Providence, RI.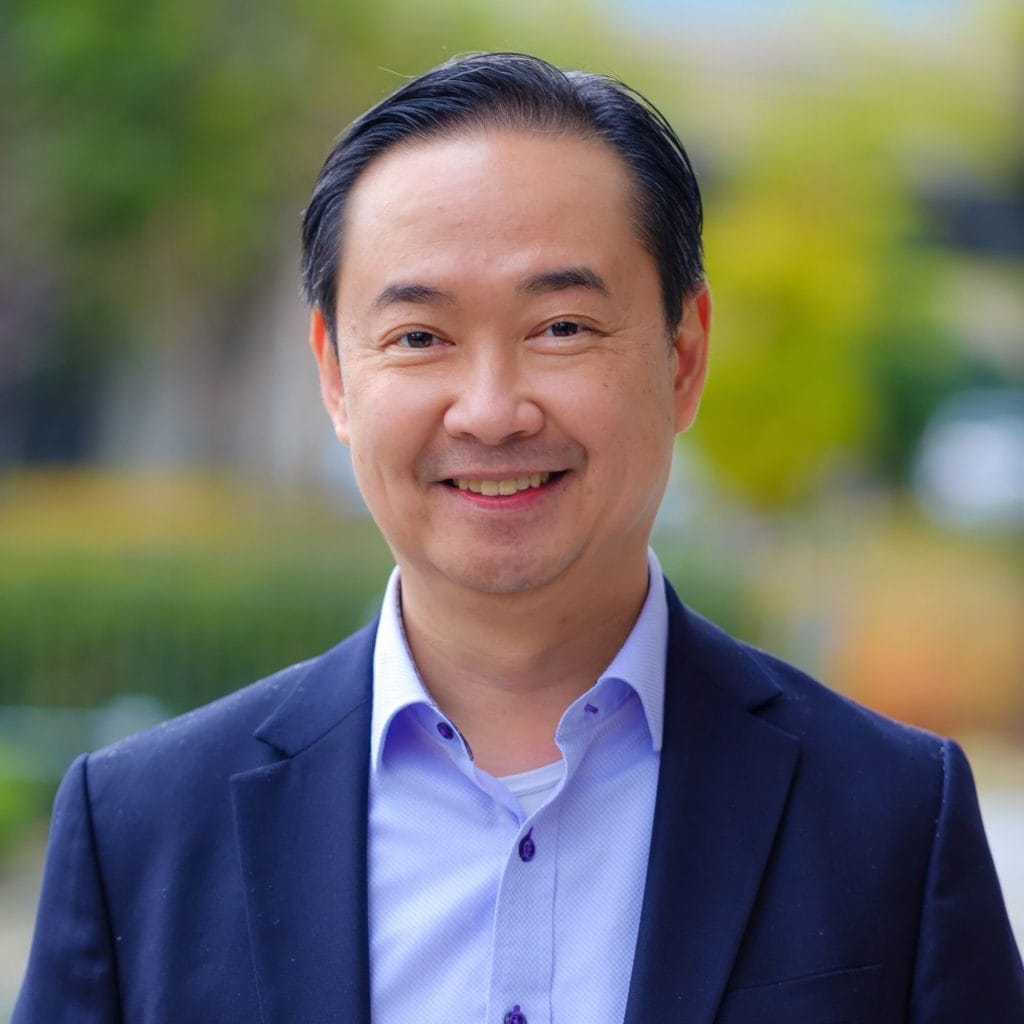 Wilson Cheung
CPA
Chief Financial Officer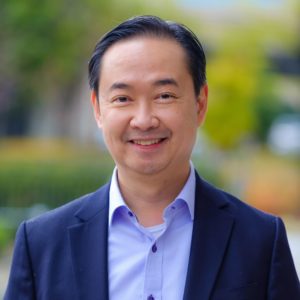 Wilson W. Cheung, CPA
Chief Financial Officer
Wilson W. Cheung joined Apollomics in 2019 and brings over 25 years of experience in finance, compliance, and corporate leadership at both public and private companies. Prior to Apollomics, Mr. Cheung was CFO of KBP BioSciences, a clinical stage biotechnology company, and an Independent Director of SciClone Pharmaceuticals International Limited, a China-based US-listed specialty pharmaceutical company. At SciClone, Mr. Cheung was Senior Vice President and CFO where he helped turn around the company's compliance culture and drove the company's growth and profitability which led to a successful sale.
Previously, he served in various positions at Velti plc, a global mobile marketing software-as-a-service provider, and led their Nasdaq Initial Public Offering as CFO. Prior to Velti, Mr. Cheung served as CFO at AXT, Inc., a California-based, publicly traded manufacturer of high-performance semiconductor substrates with heavy China operations. As a Certified Public Accountant (CPA), he began his career in public accounting with KPMG LLP and Deloitte LLP. Mr. Cheung holds a B.A. degree from the University of California, Los Angeles (UCLA), and is a Certified Director of Corporate Governance from UCLA's Executive Program. He is a member of the American Institute of Certified Public Accountants, and he is a California CPA (inactive).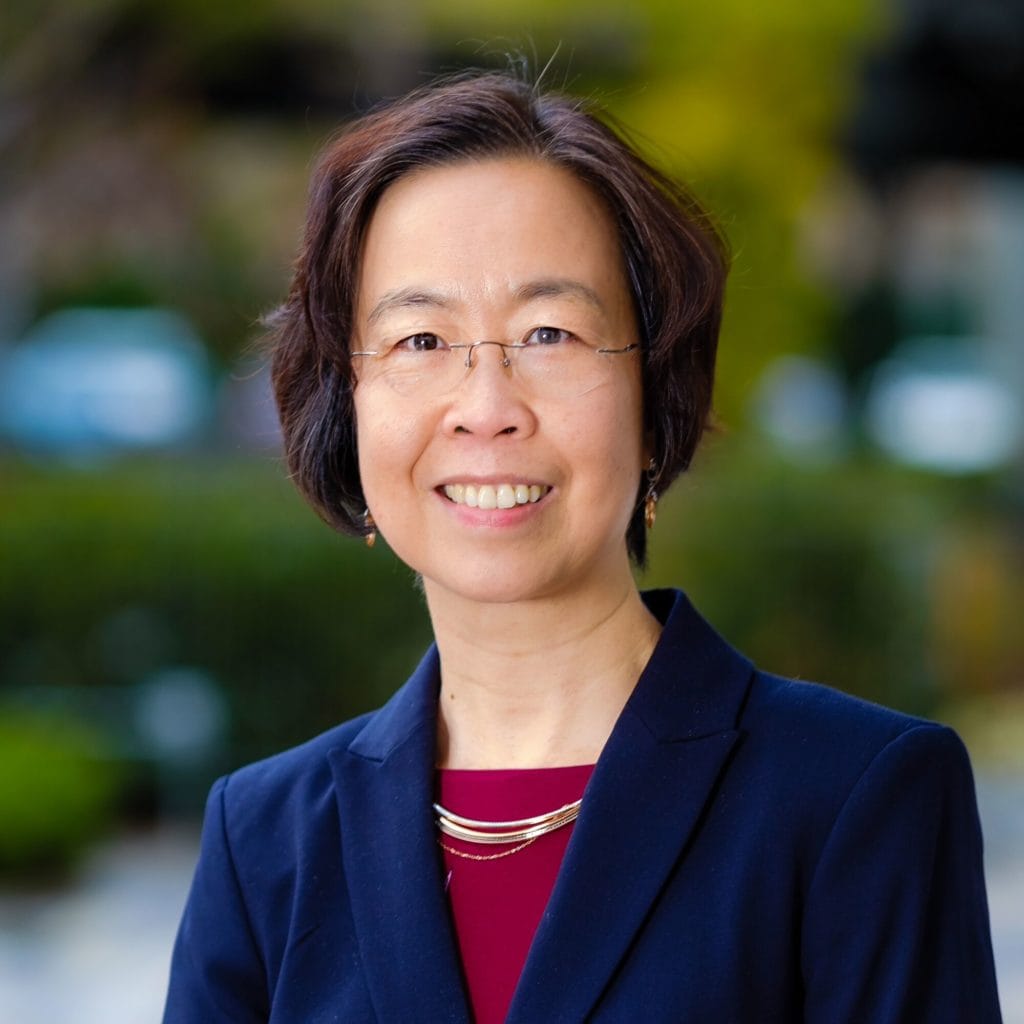 Yuling Li
PhD
Senior Vice President, Process Development and Manufacturing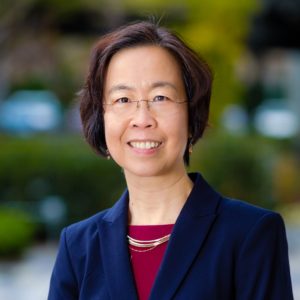 Yuling Li, PhD
Senior Vice President, Process Development and Manufacturing
Dr. Li joined CBT in August 2018 and is responsible for the manufacturing and supply of CBT's global products and will oversee building of the manufacturing facility in Hangzhou China. Prior to CBT she spent almost 10 years at MedImmune/Astra Zeneca where she was a Research and Development Director and Fellow in BioPharmaceutical Development. In that role, she served as chemistry, manufacturing and controls (CMC) team leader and provided strategic and scientific leadership across numerous biopharmaceutical process development and CMC activities. Previously, she spent 15 years at Human Genome Sciences, Inc. (now GlaxoSmithKline) with increasing roles and responsibilities.
Dr. Li has been involved in four approved products, more than twenty development programs, has over forty publications, and is the primary inventor for seven issued patents. Dr. Li also has extensive exposure in the biopharmaceutical manufacturing industry as a recipient of multiple awards and as a member of several professional organizations. Dr. Li earned her PhD of Biochemistry and Molecular Biology and her MSc of Biochemistry and Molecular Biology from the Robert Wood Johnson Medical School – Rutgers University, Piscataway, New Jersey. She received her MSc of Biochemistry and BSc of Biological Science from Sun Yatsen (Zhongshan) University, Guangzhou, P. R. China.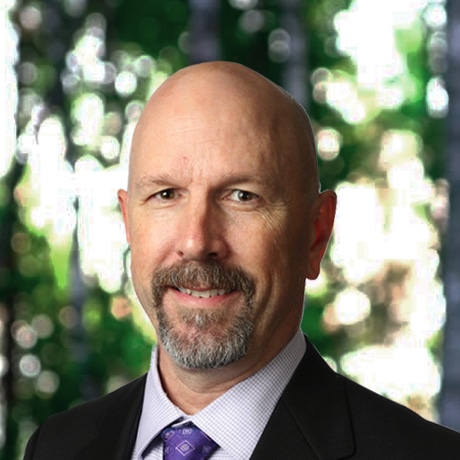 Scott Houston

Senior Vice President Clinical Operations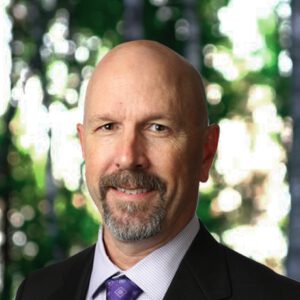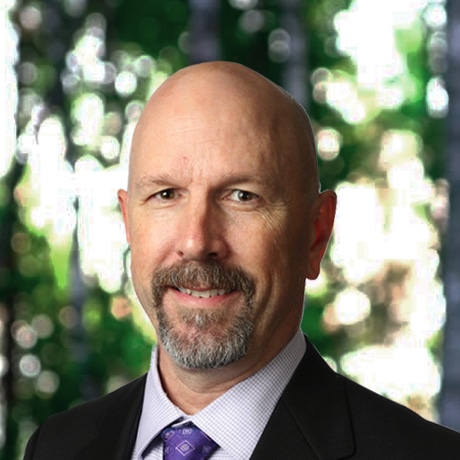 Scott Houston
Senior Vice President Clinical Operations
Scott Houston joined Apollomics, Inc in July 2020 and brings over 30 years of experience in clinical operations. Prior to Apollomics, Mr. Houston was an independent clinical development consultant.  Prior to consulting, he was Head of Clinical Operations for over the past 10 years at several clinical stage biotechnology companies in San Francisco and Seattle.  Most recently, he was VP of Clinical Operations at Rakuten Medical and LSK Biopharma (now Elevar), both companies focusing on oncology drug development.
Mr. Houston began his clinical operations career as a clinical research intern supporting data analysis at Cetus Corporation in 1985 of IL2/HIV treatment given to patients at San Francisco General Hospital and went on to become a patient care coordinator in the Hematology/Oncology Clinic at Seattle Children's Hospital.  After working at the Fred Hutchinson Cancer Research Centers' Southwest Oncology Group Statistical Center, he joined industry as a Clinical Research Associate.  Scott has supported evolving clinical operations with large Pharma organizations such as Novartis and Sanofi and with small biotech such as Rakuten Medical, LSK Biopharma, Immune Design and Omeros. Scott created and successfully defended his individual major in Environmental Science to obtain a Bachelor of Science degree at the University of Wisconsin.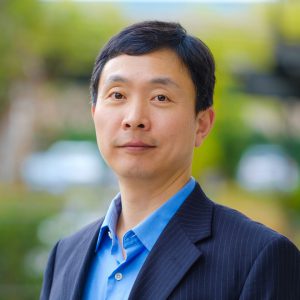 Qian Shi
PhD
China General Manager
Head of Science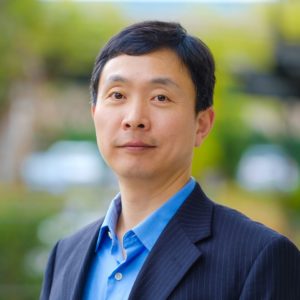 Qian Shi, PhD
China General Manager Head of Science
Dr. Qian Shi is Head of Science and is the General Manager for our operations in China bringing vast knowledge and expertise in cancer pharmacology and drug discovery to the Company. He has spent over 7 years at Crown Bioscience where he was most recently Vice President of Oncology leading the in vitro and in vivo Cancer Pharmacology, as well as the PDX groups, and also the General Manager of Crown's Taicang site. Dr. Shi has years of cancer research experience from academia as a Professor and Principal Investigator at Shanghai Fudan University and, previously, as an investigator at ArQule, Inc.
Dr. Shi has authored more than thirty peer-reviewed publications, edited two books in biopharmaceutical sciences, and has been the senior author of publications in leading journals such as Molecular Cell. He has contributed to five patents, is a distinguished speaker, and has received numerous honors and awards. Dr. Shi earned his PhD in oncology and cancer biology from the University of Texas M.D. Anderson Cancer Center and pursued his post-doctoral training at the Dana-Farber Cancer Institute, Harvard Medical School in Boston, Massachusetts. He obtained his B.S. and M.S. degrees with majors in genetics from Fudan University in Shanghai, China.