Vebreltinib: c-Met inhibitor
Vebreltinib is a novel, potent, selective and orally bioavailable small molecule c-Met inhibitor that targets the dysregulation of c-Met pathway in multiple tumors. It is a selective and potent inhibitor of the c-Met receptor kinase, which is over-expressed and/or mutated in several tumor types. 
c-Met, the hepatocyte growth factor (HGF) receptor, is an oncogene encoding tyrosine kinase receptor. It mainly exists in epithelial cells, and plays an important role in cell differentiation, proliferation, cell cycle, movement, and apoptosis. c-Met dysregulation is often associated with tumor growth, invasion and metastasis. Uncontrolled c-Met signaling in cancer cells can occur through a number of mechanisms, including c-Met protein overexpression, MET gene amplification, MET gene mutation or fusion/rearrangement. Because of its pleotropic role in cellular processes important in oncogenesis and cancer progression, c-Met is an important target in anticancer therapy. The dysregulation of c-Met signaling pathway has been detected in various solid tumors, indicating the potential of c-Met inhibitors for tumor-agnostic and pan-cancer therapies. 
Apollomics retains worldwide rights to Vebreltinib outside of mainland China, Hong Kong, and Macau.
Targeting multiple cancers with c-Met amplification with or without exon 14 skipping mutation

Combination potential with immune checkpoint inhibitors

Superior blood-brain barrier permeability compared to other c-Met inhibitors in cell models

Favorable preclinical safety profile
Preclinical and Clinical Trials
Vebreltinib has demonstrated preclinical tumor inhibitory effect in a variety of human primary c-Met amplified gastric, hepatic, pancreatic and lung cancer xenograft models. The Phase 1 clinical trial demonstrated the safety and tolerability of Vebreltinib and a dose was selected to advance to Phase 2. Vebreltinib also showed preliminary anti-tumor activity in subjects with exon 14 skipping mutation and/or MET amplification in a Phase 1 trial conducted in China by our partner, Beijing Pearl Biotechnology Co., Ltd. In collaboration with Caris MPI, Inc., we have developed an RNA-based companion diagnostic strategy that employs whole transcriptome sequencing for patient selection in clinical trials of Vebreltinib.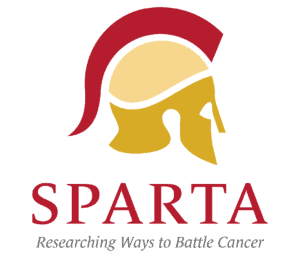 Sparta Phase 2 Clinical Trial
An international multicenter, open-label study evaluating the safety, pharmacokinetics, and preliminary efficacy of Vebreltinib.
Trial: NCT03175224
Target Indications:
Non-small cell lung cancer (NSCLC) with MET exon 14 skipping alterations
Glioblastoma multiforme with MET amplifications and fusions
Solid tumors with MET amplifications and fusions
Trial Details

Trial Name:

APOLLO

Agents:

APL-101 (c-Met inhibitor) + APL-501 (anti-PD-1)

Indication:

Hepatocellular Carcinoma

Trial:

NCT03655613
Trial Details

Trial Name:

APOLLO

Agents:

APL-101 (c-Met inhibitor) + nivolumab (anti-PD-1)

Indication:

Renal Cell Carcinoma

Trial:

NCT03655613
Trial Details

Type:

Investigator Sponsored Trial / Combination

Agents:

APL-101 (c-Met inhibitor) + Osimertinib

Indication:

NSCLC

Trial:

NCT04743505
China Partner & Clinical Trials:
Beijing Pearl Biotechnology Co. Ltd. has development rights in China for Vebreltinib where it is referred to as PLB1001.